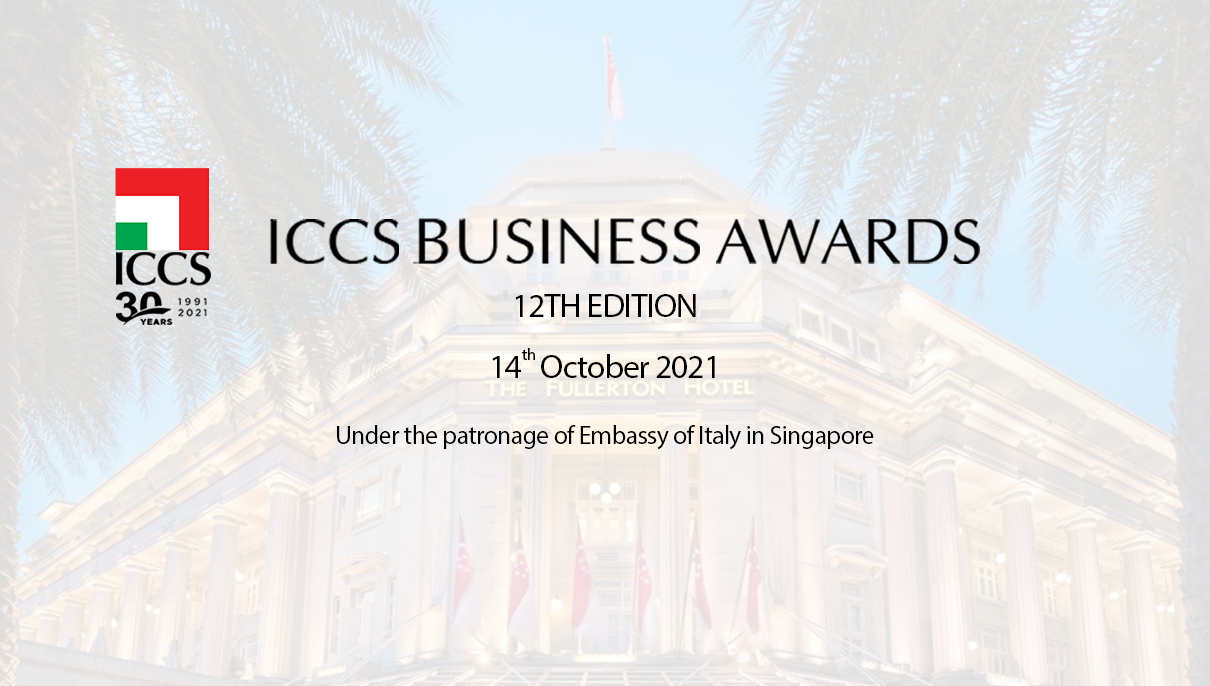 On 14th October 2021, ICCS has hosted the 12th Edition of ICCS Business Awards at the Fullerton Hotel.
The winners for the three Business Awards categories for this year are the following:
Best Italian MNC in Singapore: Intercos
Best Italian SME in Singapore: Petrone Group Asia Pacific Pte Ltd
And Best Italian Start-up in Singapore: Lanp Srl

We would like to express our warmest congratulations to the winners and thanks to all the guest who joined us for the Awards ceremony.
We would also like to thank Campari Group for sponsoring the event.