Budget 2021 more incentives encourage early adoption electric vehicles
Budget 2021: More incentives to encourage early adoption of electric vehicles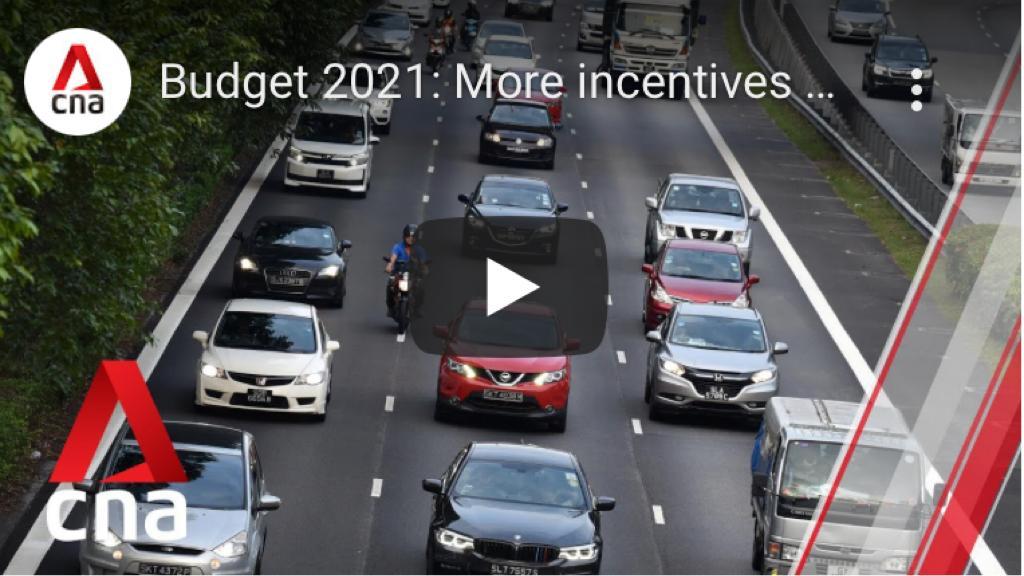 SINGAPORE: As part of a move to further encourage the early adoption of electric vehicles, the Government will introduce more incentives to narrow the "cost differential" between electric cars and internal combustion engine cars, announced Finance Minister Heng Swee Keat in his Budget speech on Tuesday (Feb 16).
This will firstly come in the form of the lowering of the Additional Registration Fee (ARF) floor to zero for electric cars from Jan 2022 to Dec 2023, said Mr Heng, who is also Deputy Prime Minister.
The ARF is a tax paid when registering a vehicle,  and is calculated based on a percentage of a vehicle's Open Market Value – the cost of a vehicle imported into Singapore.
The move will allow mass-market electric car buyers to maximize the rebates from the EV Early Adoption Incentive (EEAI) , Mr Heng explained.